As the dental health professionals in charge of keeping your smile healthy, we want to do everything we can to keep potential health threats away from your teeth. We all know that sugar can cause major problems when it comes to oral health, particularly tooth decay. That being said, we know it's unrealistic to tell you to stay away from sugar all together. Still, we want to give you the best opportunities to take good care of your teeth, so here are a few yummy low sugar dessert recipes you can use to satisfy your sweet tooth without overdoing it on sugar!
Fudgy Guilt-Free Brownies
These yummy brownies promise all the chocolaty goodness of a regular brownie without packing a big sugar punch. Rather that lots of granulated sugar, this recipe includes a liquid sweetener such as maple syrup or brown rice syrup instead. Get the complete recipe from Lauren at Oatmeal With a Fork here.
Key Lime Cheesecake Bars
These creamy & tangy key lime cheesecake bars are sure to be a refreshing treat despite the fact that they contain barely any sugar! If you're a fan of raw diet options, you should also note that this is a no-bake recipe (but it does contain graham crackers, which are baked). Get the full recipe plus a great video showing the preparation process at Better Homes And Gardens here.
2-Ingredient Oatmeal Cookies
You'll be stunned at how easy these sweet & chewy cookies are to make! Just like the title says, there are only two ingredients: old-fashioned oats & super ripe bananas. Plus, as recipe-writer Camilla suggests, you can punch up the flavor & the texture with additional ingredients such as peanuts & shredded coconut. Get the entire recipe from Power Hungry here.
Pumpkin Pie Chia Pudding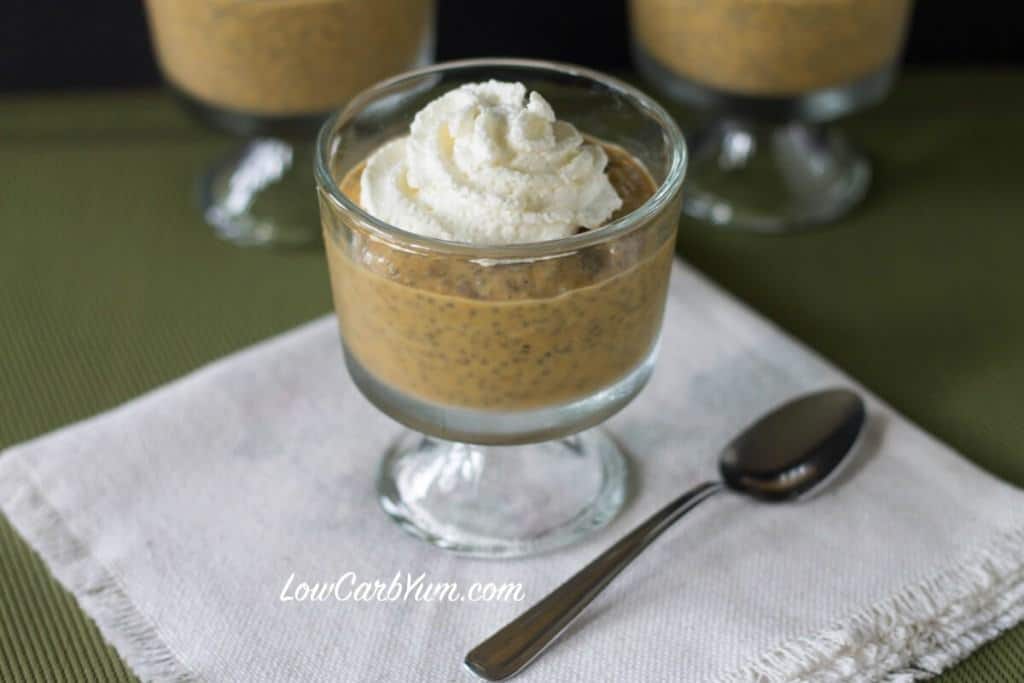 This twist on a traditional pudding is sure to satisfy your spiced pumpkin pie cravings without the usual load of sugar that goes along with it. This recipe is also no-bake, dairy free & contains chia seeds which are often called a superfood. Get the full recipe at Low Carb Yum here.
Got another low-sugar or sugar-free dessert favorite? Share it with us & we'll be sure to tell the rest of our family of dental patients about it!