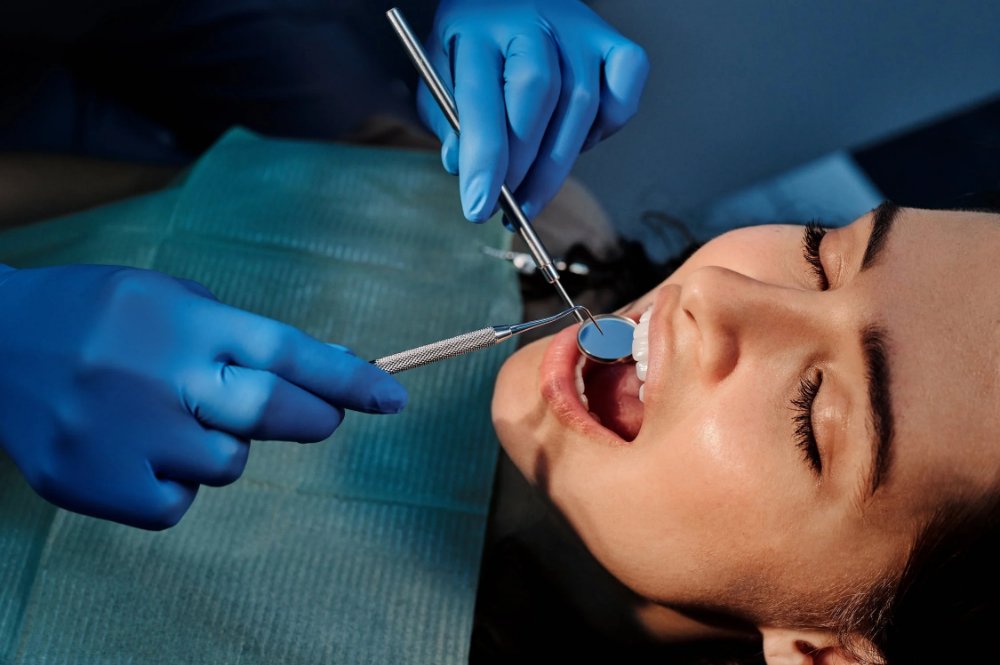 Clocktower Family Dental accepts people of all ages. We even see generations of the same family! For dental care that protects the entire family, our professional team of dentists offers a variety of treatments and services conveniently located in one Castle Rock location.
Safeguarding Your Oral Health
Adopting a new oral hygiene routine can save you time, stress, and money by protecting yourself from many dental conditions and diseases. The following tips can prevent oral issues:
Brush Twice Daily. By brushing your teeth in the morning and before bedtime, you're removing plaque and tartar before they can become harmful to your teeth's enamel. This is the common cause of gum disease and bad breath.
Remember to Floss! Flossing at night helps to remove any leftover food debris stuck in those hard-to-reach places. Plaque and tartar are toxic to our teeth and gums, increasing the risk of sensitivity and bleeding.
Add a Mouthwash. Consider adding an antimicrobial mouthwash to your nightly routine for an added layer of protection. It will not only leave you feeling fresh and clean but will also help to remineralize your teeth!
6-Month Cleanings. Keep to a regular schedule with our dentists to ensure that problems are spotted before they become a bigger issue. Professional cleanings are also 40% more effective than at-home treatments.
Our Friendly Dental Clinic Offers Many General Dentistry Services
At Clocktower Family Dental, we aim to prevent dental diseases first and treat them second. Our many wonderful services allow us to do that.
Oral Cancer Screenings
During your routine visit, our experienced dentists will look for the warning signs of possible cancers. These signs include any abnormalities such as white patches, lumps, or discoloration. This is another reason to keep to your 6-month cleanings and checkups. Early detection is the best way to combat a developing issue.
Invisalign® Invisible Braces
Invisalign clear aligners are a popular choice among adults for their discretion and flexibility. A series of clear trays are worn to slowly move your teeth into proper placement without the use of any metal. Invisalign treatment is a great option for those who need a small to moderate amount of alignment for their smile.
Professional Teeth Whitening
Turn back the clock with our professional whitening treatments that can be done during your lunch break! Tooth discoloration is a natural part of the aging process but it can be sped up with the use of alcohol, tobacco, teas, and coffee. Luckily, our whitening treatments will give you radiant results in just one visit!
$99 Whitening Treatment Special
Considered to be one of Castle Rock's most affordable and effective deals, our $99 whitening treatment special will leave you confident with a beautifully bright smile that's set to last. Get back to your busy schedule without any hiccups!
In-Office Laser Whitening Treatments
With laser whitening, you get immediate results. A special laser activates the whitening gel on your teeth and only needs a few minutes for long-lasting results. It treats your entire smile—not just your front teeth like store-bought whitening strips.
Tooth-Colored White Cosmetic Dental Fillings
With composite resin fillings that match the color of your teeth, no one will be able to tell you've had dental work done! Another perk to this type of filling is that it will micro-bond to your tooth, creating a stronger barrier against bacteria. This also means that it is much more difficult to lose or damage your new fillings.
Periodontal Gum Disease Treatment
Gum disease is caused by bacteria attacking your teeth and gums, it usually develops during poor oral hygiene. Some common side effects of periodontal gum disease include:
Bleeding when brushing/flossing.
Gum soreness/irritation.
Receding gum line.
Bad breath.
Swelling.
Abscesses.
Luckily, there's effective treatment available to our patients to give them relief and strengthen their overall oral health. If left untreated, more serious complications can form such as tooth loss or even life-threatening infection.
Scaling and Root Planing
Depending on the severity of gum disease, our hygienists will remove plaque and tartar buildup carefully to clean even the roots of your teeth. They then will smooth away any roughness or texture on the root of the teeth to prevent bacteria from latching onto it. This treatment helps your gums heal and reattach to the teeth.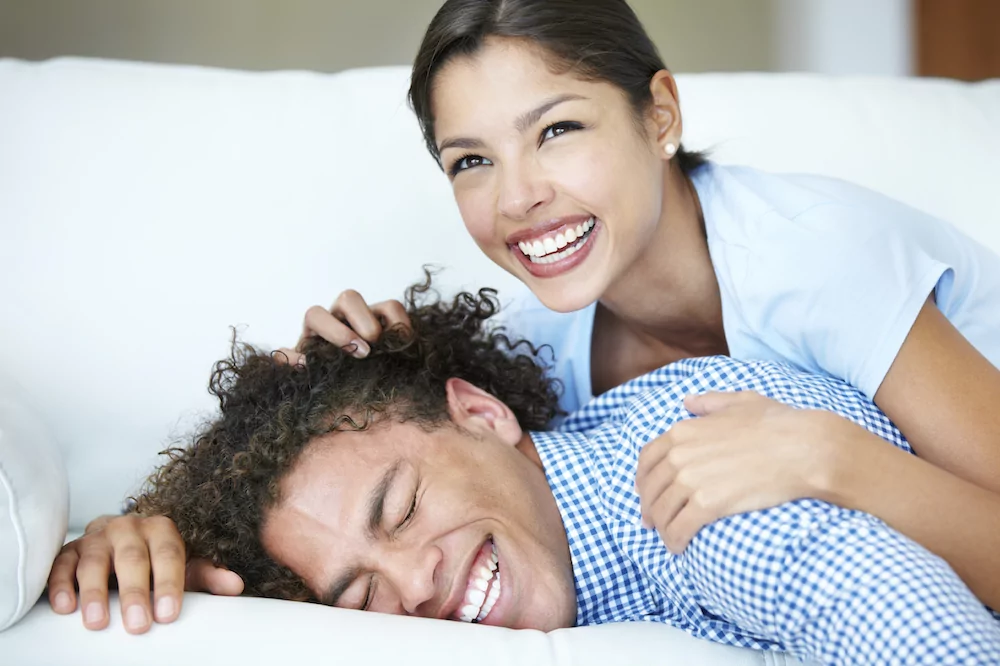 Dental Technology
At Clocktower Family Dental we employ the use of advanced technology to better serve you and your family. We can be faster, more accurate, and more secure with your information with digital scanning.
iTero Intraoral Scanner
With the iTero intraoral digital scanner, you don't have to bite on sour, goopy paste anymore! The digital scanner allows our dentists to see a 3D image of your bite, and they can even show you what they see on screen.
These digital files are masterfully protected, allowing our dentists to send and receive files instantly and safely. Filing cabinets are a thing of the past! Your information and privacy are only accessible by our dentists.
3D Cone Beam
We use a Planmeca 3D cone beam scanner to take x-ray images of our patients' teeth. This device makes x-rays much more comfortable for the patient, and much more accurate for the dentist. The patient stands inside a circular machine. At the control of a dental assistant, the cone beam scanner rotates around the patient's head, taking high-quality x-ray pictures.
CEREC Prime Mill and Prime Scan
With CEREC (Chairside Economical Restoration of Esthetic Ceramics) technology, our dental team can digitally scan your teeth and mill crowns and bridges that perfectly fit your mouth—all in about 30 minutes! You can walk out of our office with a permanent restoration in just one visit.
Our Dental Team Is Committed to Keeping the Focus on You
When you come to Clocktower Family Dental, you're choosing comprehensive coverage that is available for the entire family. If you have any additional questions or would like to schedule an appointment, give us a call today!