Smile design dentistry is a new method that is sure to make your smile bright. With new technology 3D printing digital technology, Clocktower Family Dental can truly give you the smile of your dreams.
With Digital Smile Design, we'll take high-quality scans of your mouth. Digital Smile Design's innovative technology allows better facial and mouth analysis so that your dentist can get a better idea of what will suit your face than ever before.
You'll be able to show the dentist examples of what you like best, giving you full control of your new smile. You'll even get a chance to "test drive" a model of your new smile before you have the final dental work done. With Digital Smile Design, you can be confident that what you're getting is exactly what you want.
What Is Digital Smile Design? How Does It Work?
If you've been wondering how to fix your smile, Digital Smile Design is a great tool to ensure you're getting the smile you want! Here's how the process works:
Imaging: First, we'll take several types of images of your teeth, mouth, and face. We will take 3D scans, 3D x-rays, high-resolution photos, and detailed videos so that we can get an accurate model of your face and mouth.
Designing Your New Smile: Then, you'll work with your dentist to create the perfect smile for your mouth. Digital Smile Design lets you be involved every step of the way so that we can ensure you're perfectly happy with your new smile!
3D Perfect Printing: Once we have a plan for what treatments we're going to try, we'll print out a model of your smile using our 3D printers and use that as a base to craft veneers, crowns, and bridges that will fit perfectly with your smile.
Test Drive: We'll attach a mockup of your smile improvements to your teeth and you'll get to try it out for a few weeks. If you decide you like what you see and feel, we'll make the changes permanent.
Test Drive Your Beautiful New Smile
Another great thing about Digital Smile Design is that it allows you to test out your new smile before you commit. You'll be able to see a 3D model of your new smile and even test it out in your mouth! At Clocktower Family Dental, we care about your opinion, so we want to make sure everything is perfect before we do the final work. You'll have the chance to approve or tweak your new smile before scheduling your actual appointment.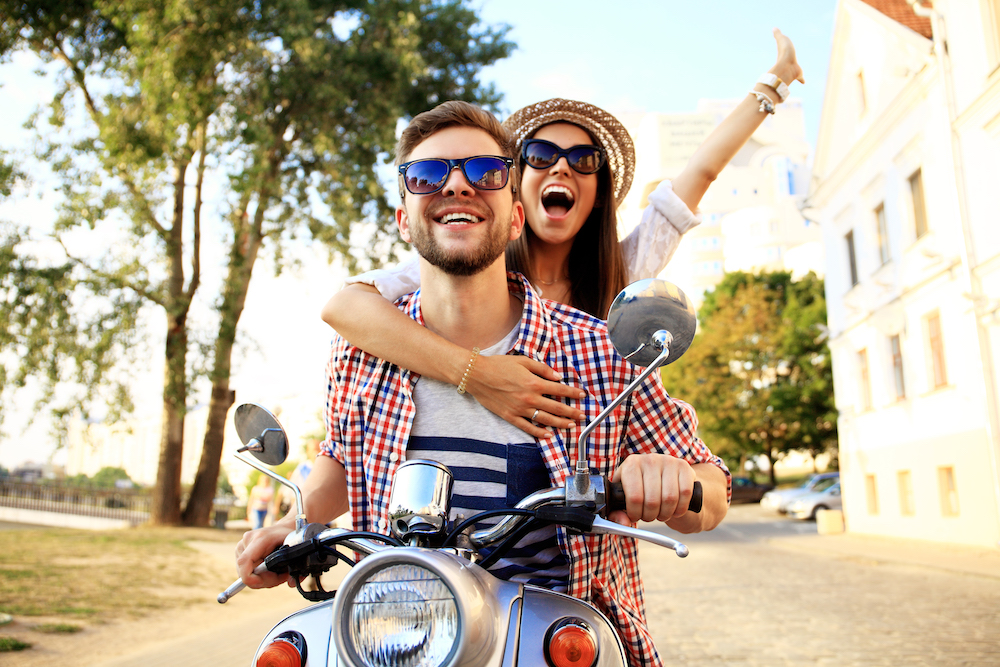 The Fibonacci Series and the Golden Ratio of Beauty
There's no such thing as a truly bad smile, but there are some tricks we can use to help make your smile as appealing as possible. The Fibonacci series is a mathematical sequence created by adding all the previous numbers in the sequence.
This sequence creates a phenomenon called the "golden ratio," which is found in shell swirls, leaves, and many other natural things. It's been shown that humans naturally perceive the golden ratio as pleasing and beautiful. Something about our brains loves the golden ratio!
The Golden Ratio and YOUR Smile
At Clocktower Family Dental, we use Digital Smile Design to create a golden ratio in your smile. With the technology Digital Smile Design offers, we can analyze your facial structure to determine the perfect smile for your face.
We want your smile transformation to be beautiful. We do our best to combine modern cosmetic dental care with mathematics and the human perception of beauty to get you the best results possible.
Working Together for a Better Smile
With Digital Smile Design, you and Clocktower Family Dental are partners in the creation of a beautiful new smile. We've found that when patients are involved in designing their smiles, they are happier with the results!
When you're able to be hands-on with your health, you can experience the following benefits:
More satisfaction with your care.
A better relationship with your dentist.
Dental care that meets your needs.
Some people even burst into tears when they see their new smile for the first time. If you're self-conscious about your smile and how it makes you look, Digital Smile Design can show you how you could look with a new and improved smile.
Call Clocktower Family Dental Today To Get Started With Your Brand New Smile!
Design yourself a smile that you'll be happy with for the rest of your life. Digital Smile Design allows you to be an active participant in the creation of your cosmetic dentistry treatment plan.