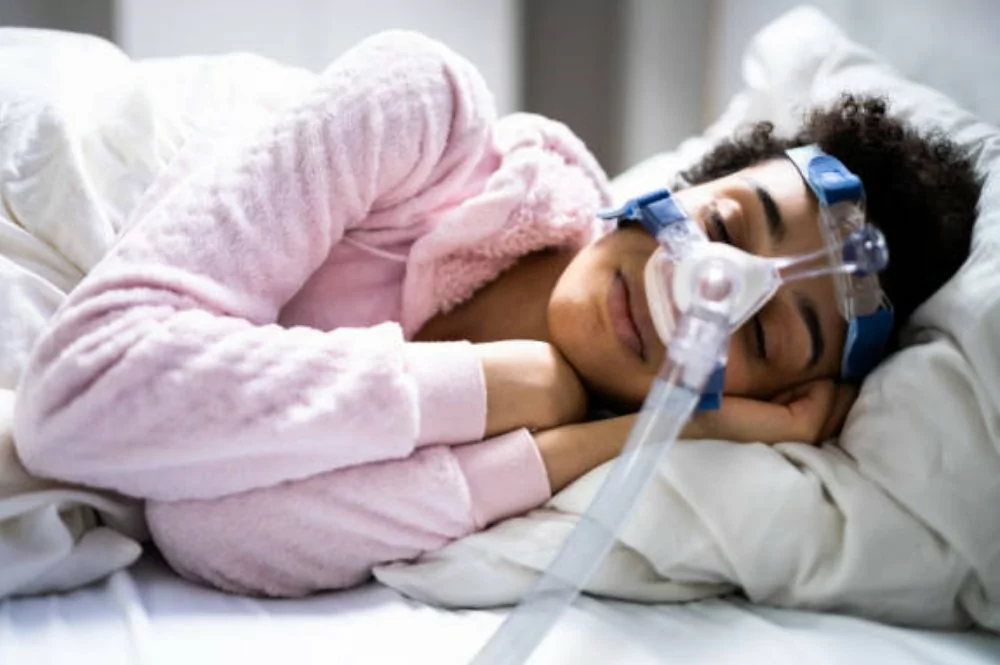 Oral devices like mouth guards and tongue stabilizers are common and easy ways to treat sleep apnea and snoring. They're often the first line of treatment since they don't involve any permanent changes to your mouth, like surgery or orthodontics.
While snoring and sleep apnea may not seem like dental problems, a holistic dentist understands that the teeth, mouth, throat, and jaw need care beyond just cavity fillings and cleanings. Mouth, teeth, and jaw anatomy are closely related to sleep problems like snoring and sleep apnea,
At Clocktower Family Dental, we strive to treat your concerns whether they're about your teeth or your quality of sleep.
What Is Obstructive Sleep Apnea?
Treating sleep apnea looks different for everyone. Some cases can be solved with snoring and sleep apnea devices, while others are more extreme than others. There are three main kinds of sleep apnea: obstructive, central, and complex.
Obstructive sleep apnea occurs when the muscles and soft tissues in your throat relax too much during sleep, causing them to block your airway and restrict your breathing. Obstructive sleep apnea causes include mouth and throat anatomy, sleeping position, a narrow airway, and other factors like weight, age, and gender.
Dentistry and sleep apnea oral appliances can treat obstructive sleep apnea and can help with complex sleep apnea since it can involve some airway obstruction too. Our dentists have many years of experience helping our Castle Rock neighbors get better sleep.
Do I Have Sleep Apnea?
It can be tricky to figure out on your own whether you have sleep apnea. The best way to tell is to do a sleep apnea test, which typically involves a device that monitors your blood oxygen levels for significant dips. However, several common symptoms can alert you to a potential sleep apnea problem.
Sleep apnea symptoms include:
Dry mouth or headache in the morning.
Gasping or choking at night.
Difficulty breathing at night.
Excessively loud snoring.
Fatigue during the day.
Daytime brain fog.
Irritability.
If you have any of these symptoms and suspect sleep apnea, visit Clocktower Family Dental for a sleep apnea test today. We offer FREE snoring and sleep apnea consultations.
Types of Snoring and Sleep Apnea Devices
As a sleep apnea treatment, oral appliances are effective and easy. They don't require frequent visits to the dentist, they are painless (unlike oral surgery), and they are more comfortable than treatments like CPAP machines.
Mouth Guards: One type of dental appliance for sleep apnea is called a sleep apnea mouth guard. By changing the alignment of your jaw, a mouth guard helps keep your airway open while you sleep.
Tongue Stabilizers: Another option is called a tongue stabilizer or a tongue retaining device. If your sleep apnea is caused by your tongue falling backward and creating a blocked airway, then a tongue stabilizer will help keep your tongue in place.
Mandibular Advancement Devices: A final oral appliance for sleep apnea is a mandibular advancement device. Similar to a mouth guard, this device changes your jaw alignment. It moves your jaw forward, keeping your throat open to allow airflow.
How Do Sleep Apnea Devices Help To Stop Snoring and Treat Sleep Apnea?
Surgery and CPAP machines aren't your only options when it comes to sleep apnea treatment. You can also find relief through mouth guards, nightguards, and other oral appliances that keep the airway clear during sleep.
An oral appliance for snoring and sleep apnea works by slightly adjusting the position of your mouth, jaw, or tongue. These small changes shift the opening of your throat, making it less likely to become blocked by your throat tissue or your tongue.
Sleep Apnea Health Risks
Don't let sleep apnea go untreated, especially when such a simple solution as mouthguards is right within your grasp. Sleep apnea side effects can be dangerous. Sleep apnea effects include an increased risk of many health problems:
Stroke.
Heart failure.
Heart disease.
Diabetes.
Depression.
Anxiety.
Injury.
Get the Sleep You Need With a Sleep Appliance Mouthguard
Clocktower Family Dental offers FREE snoring and sleep apnea consultations. At your consultation, we'll help you figure out what treatment options are right for you. Schedule today to start sleeping better tomorrow!