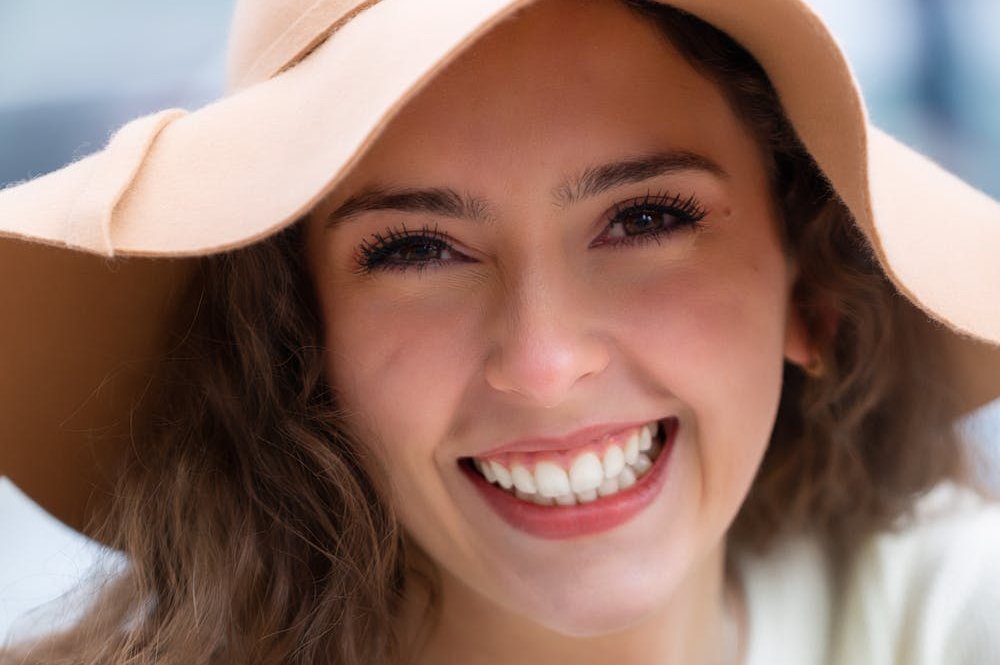 If you have a broken or missing tooth—or several missing teeth—and have been wondering how to fix your smile, Clocktower Family Dental has solutions for you. We offer a variety of treatments, including crowns and bridges, that will make your smile bright.
Porcelain Crowns and Cosmetic Dentistry
Porcelain crowns and bridges are a great way to regain your confidence and get a beautiful bright smile. They are a key aspect of any smile transformation that involves broken or missing teeth. A dental crown can cover a tooth that is broken, restoring its beauty and protecting it from further damage. A dental bridge is made of several dental crowns and can fill in gaps where you have one or multiple missing teeth.
A porcelain crown is a beautiful, natural-looking choice for your cosmetic dental care. While crowns are used to support and protect damaged teeth, they can also be used to improve the aesthetics of your smile. If you have broken, chipped, or missing teeth, a porcelain crown or bridge can help you regain your confidence and repair your smile.
How Porcelain Crowns Can Help
At their simplest, dental crowns are caps that go over a broken or damaged tooth to strengthen it, protect it, and make it look beautiful. Dental crowns are used in the following situations:
To repair a severely broken tooth.
To protect a tooth that has received a root canal.
To top of a dental implant.
To repair a tooth that has had a severe cavity or infection.
How Can Bridges Help?
Bridges are two crowns with one or more fake teeth sandwiched between them, and they fill in where teeth are missing.
Dental bridges replace missing teeth by creating a "bridge" with two crowns that cover your existing teeth on either side of the gap. Between the two ends of the bridge, you'll have natural-looking artificial teeth that are held in place by the crowns.
There are a few different types of dental bridges. The most common type is a traditional bridge, which uses two crowns to support an artificial tooth or two. There are a couple of other ways to support the artificial tooth, including using only one crown or using a dental implant instead.
Benefits of Porcelain Dental Crowns and Bridges
While dental crowns and bridges serve an aesthetic purpose, they are also important for the function of your mouth. Missing or broken teeth can cause a variety of dental issues. Broken teeth can break further or affect your ease of chewing or talking.
Treating missing or broken teeth can provide the following benefits:
Good Bite Alignment: Having missing teeth can cause your teeth to shift around and broken teeth can disrupt how your teeth come together. Crowns and bridges can solve these issues.
Lower Risk of Infection: Leaving a gap in your teeth or a crack or chip in a tooth can make it easy for bacteria to enter your tooth or gums and cause an infection. Covering the area with a crown or bridge can prevent this.
Better Speech and Chewing Ability: Get rid of the whistle when you speak by replacing your missing tooth with a dental bridge. Crowns can also be helpful while you're eating by preventing tooth sensitivity.
How Much Do Dental Crowns and Bridges Cost?
Dental crowns and bridges are an investment in your future dental health and your smile. They are a cheaper tooth-replacement option than dental implants, but they are still high-quality to give you long-lasting results. To get an estimate on the exact price, call our office.
What Are Dental Crowns Made Of?
There are many different types of crowns, including:
Metal crowns. These crowns are made of a variety of different metals—usually an alloy, or a mix of several metals like tin, copper, and nickel.
Ceramic crowns. Made of ceramic material, these crowns are more natural-looking than metal crowns.
Metal and porcelain crowns. A metal porcelain crown has a base made of metal with a porcelain coating on top.
Porcelain crowns. An all porcelain crown is—as the name suggests—made completely of porcelain.
You might be wondering, metal vs. porcelain crown—which is best? It depends on your situation, but at Clocktower Family Dental, we offer a variety of crowns to appeal to a variety of patients.
Share Your Smile Again With a Porcelain Crown From Clocktower Family Dental
Clocktower Family Dental is your go-to for all your cosmetic dental care needs! We know that your confidence is just as important as cavities and cleanings.
We offer a FREE cosmetic dentistry consultation. You can get an idea of which cosmetic dental treatment options will help you feel comfortable in your teeth before you have to pay. Schedule your free consultation at Clocktower Family Dental today!