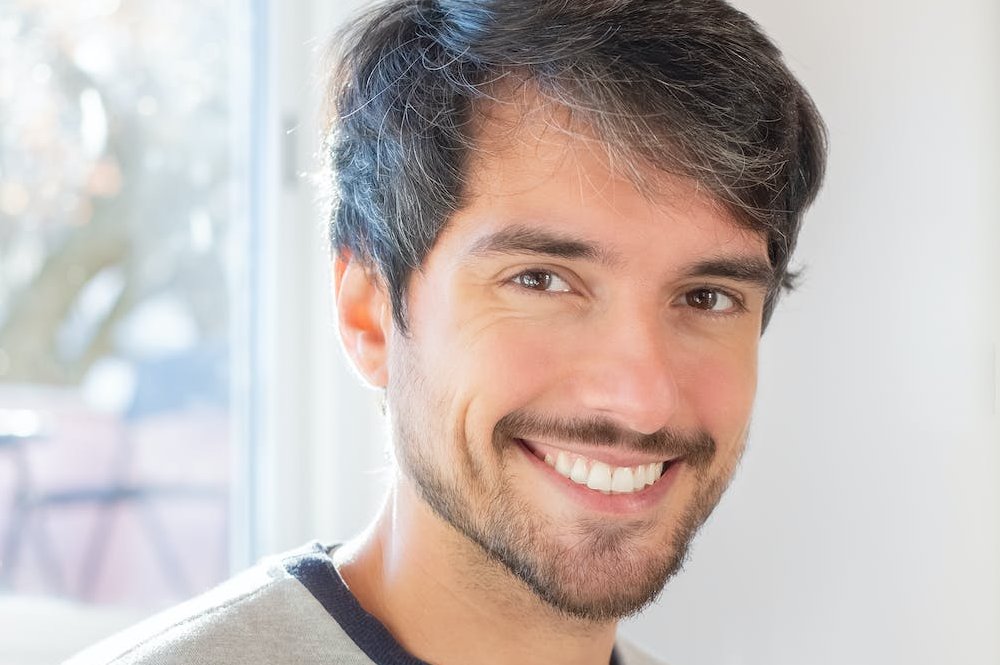 Veneers can give you a total smile makeover—you won't even recognize yourself in the mirror! If you've been wondering how to fix your smile, porcelain veneers might be for you. Dental veneers are thin shells that cover your teeth, giving previously chipped or stained teeth a new life.
Clocktower Family Dental offers a wide variety of cosmetic dental treatments, including porcelain veneers, to help you get the smile transformation of your dreams.
What Are Porcelain Veneers?
Veneers are used to treat stains, cracks, or chips in teeth. They can even be used to cover small gaps between teeth too! After some minor tooth-shaping, we will adhere veneers directly to the surface of your teeth for a strong and long-lasting bond.
There are a few different types of materials used to make veneers. Some veneers, called composite veneers, are made of composite resin. Others are made of ceramic materials. All types of veneers have a natural and beautiful finish.
Porcelain veneers are thicker than some other veneers, making them very durable. They can also be polished spectacularly, giving you the beautiful smile of your dreams, and they are less prone to staining than other kinds of veneers.
What Are Chairside Veneers?
Chairside veneers are thinner than porcelain veneers, which means the application process is faster and easier. Chairside veneers can be placed in a single visit, as opposed to the several visits that porcelain veneers typically take.
How Much Are Porcelain Veneers? How Much Do Veneers Cost?
The cost of your veneers depends on the type of veneers you choose, how many teeth you want to cover, and the complexity of your case.
If you're getting veneers to cover a cracked or broken tooth, your dental insurance might cover the cost! Come in to Clocktower Family Dental today for a FREE cosmetic dentistry consultation and learn about the potential treatment costs.
Preparing Your Smile for Teeth Veneers
When preparing to receive veneers, there's nothing special you need to do to get your teeth ready. There are a few steps our dentists may take at your veneer appointment to make sure you get the results you're hoping for.
These steps might include:
Cleaning your teeth: While we probably won't give you a full teeth cleaning on the day of your veneer placement, we may take a few moments to clean the teeth that are getting veneers.
Applying a local anesthetic: In cases of high sensitivity, we may decide with the patient to use a gentle anesthetic around the area we'll be working, just to make the experience a little more comfortable.
Tooth filing: If you choose to get porcelain veneers, your teeth will need to be adjusted to make room for the veneers. This is done by gently shaping each tooth into the size and shape that's best for veneer placement.
Placing Your Veneers
The veneer process is fairly similar no matter which type of veneers you're getting—porcelain or chairside. There are a few crucial steps:
Planning your smile: First, you'll make a plan with your dentist for how you want your new smile to look. We want to make sure your smile makeover fits your needs and wants.
Creating a 3D model of your mouth: If you're getting porcelain veneers, you'll also need a mold of your natural teeth. This is used to shape the porcelain before it is applied to your teeth.
Adhering the veneers to your teeth: The final step is placing your veneers. The dentist will clean your teeth well and remove the necessary enamel to make room for the veneers.
With porcelain veneers, the dentist will prep your teeth by shaving down the enamel to make room for the sturdy porcelain. Then, they'll place the porcelain shells over your teeth and bond them with a curing light.
With chairside veneers, the dentist will apply the veneers directly to your teeth—no preparation necessary! This option is also removable if you change your mind later.
Whichever type of veneer you choose, you'll end up with beautiful new teeth that are sure to make your smile bright.
Brighten Your Smile and Boost Your Confidence With Porcelain Veneers From Clocktower Family Dental!
Get started with your smile transformation today and call Clocktower Family Dental. We offer a FREE cosmetic dentistry consultation, so we can help you find the best option for you.